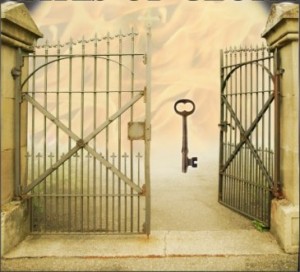 Ok, It's game on again. After so many weeks of down time, research, and notifications, TAS has reopened.  They've allowed for some maintenance windows this time. Their target date for closing the window is now next Wednesday (May 30, 2012) at 23.59 PM GMT.
You can find some support info and FAQs from ICANN's website here:
http://newgtlds.icann.org/en/applicants/tas/top-ten
The communique from ICANN's COO is reproduced below:
____________________________________
ICANN News Alert
http://www.icann.org/en/news/announcements/announcement-21may12-en.htm
____________________________________
TAS Reopens
Statement by Akram Atallah, COO
21 May 2012
The TLD Application System, or TAS, has reopened. All registered applicants can now log in, review and submit their applications.
The system will remain open until 23:59 GMT/UTC on 30 May 2012. Consistent with our previous practice and to allow the application window to open as soon as possible, two-hour maintenance windows have been scheduled as follows: 22 May at 16:30 GMT/UTC, 25 May at 23:00 UTC, and 29 May at 22:00 UTC.
Applicants are encouraged to review "Top Things Users Should Know When TAS Reopens," posted on the new gTLD microsite at http://newgtlds.icann.org/en/applicants/tas/top-ten. The document provides advice on logging into and completing applications, submitting wire transfers, and contacting customer service with any issues users might encounter.
During the last few weeks, we have fixed the technical glitch that caused us to take the system offline. Also, to address user feedback, we have improved the overall system performance and the HTML preview function.
In our continuing review of the system logs and system traffic, we determined that in two instances, a single file might have been temporarily unavailable to an applicant. Full access to those two files has been restored. ICANN notified the affected users.
We recognize and regret the inconvenience caused by this glitch and the delayed closing of the application window.
____________________________________