Uber May Have Deceived Authorities in Areas Where the Service is Not Allowed
Uber had (may still have) a program called Greyball that disqualified law enforcement from hailing an Uber to avoid prosecution in places that it wasn't allowed. The NY Times states that Uber used these methods to evade the authorities in cities like Boston, Paris and Las Vegas, and in countries like Australia, China and South Korea. Uber states that the program was also used as a safety tool for drivers; weeding out undesirable riders (apparently according to their Uber ratings).
I'm an Uber fan. In my view, places that ban Uber are missing good opportunities, inconveniencing travelers, and holding back progress. I guess everyone doesn't see it like I do however.
Read the story… | Source: NY Times
—
Facebook Begins Labeling News as "Disputed"
The new system is expected to make it easier for users to flag and report stories that are misleading or false. Those stories will then be reviewed by third-party fact-checkers and labeled as potentially fake in the News Feed.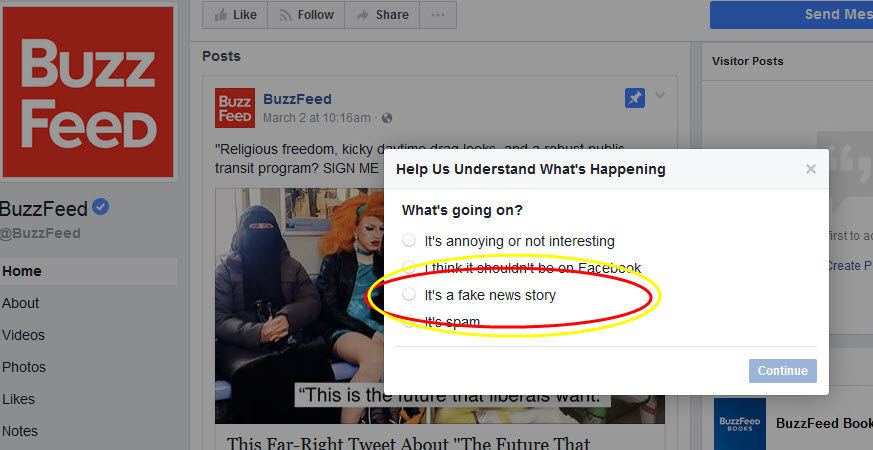 The first evidence that Facebook is checking the news is being reported. Have you seen it yet? So far I haven't but I did find that on certain news stories there is now an option to report the post as "fake news". I hope that the "crowd" will help us determine the truth but I have a feeling that the majority may end up ruling. 🙂
Generally I have trusted Snopes.com to validate stories and I've not found them to be wrong or misleading. I have seen reports that they are biased but have never seen it for myself. I think this is a good move for Facebook.
Read the story… | Source: Business Insider
—
KidGuard.com – Know What Your Kids are Doing Online
This is not an advertisement. I've always been an advocate of protecting children online and an old friend of mine, Lawrenc Ng, has now created what appears to be an amazing product that allows parents to track their children's activities online, on their phones (oh yeah, your kids are going want a phone sooner than you think), and on social networks.
This looks like a great product and I think parents everywhere should take a look. I also think that not only do we have a right, but a responsibility to know who are kids are communicating with and what they are talking about. The site offers a 7 day free trial but I couldn't find what the ongoing costs were.
Check out KidGuard… | Source: KidGuard.com
—
5G Will Make Smartphones the Least Interesting Things in Mobile
By early next decade, marketers hope 5G speeds will fully realize big ideas like autonomous cars, connected homes and smart cities, not to mention smaller but potent tactics like letting shoppers virtually try on clothes…
Read the story… | Source: Ad Age