San Juan, Puerto Rico – Dublin, Ireland – January 08 2018 – Gauss Research Laboratories, the .PR ccTLD manager, is pleased to announce that it has selected Afilias, a leading domain registry operator, to provide technical services to support Puerto Rico's country code top level domain (ccTLD) on the Internet, .PR.
Headquartered in San Juan, Gauss Research Laboratories manages the top-level domain .PR with a goal of providing a solid registry that provides Puerto Ricans with accessible services and tools that can aid in the development of a reliable IT community throughout the island.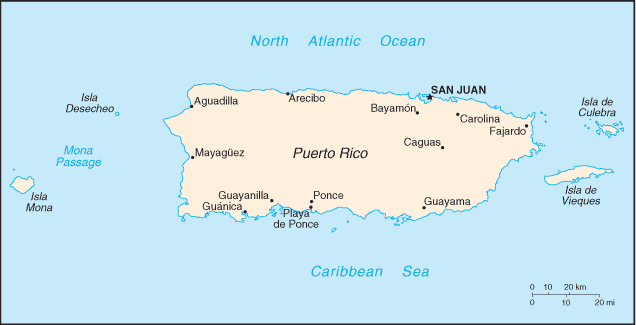 The technical transition was completed on January 7, 2018, and the TLD is now running on a world class technical platform under industry standard policies. Interested registrants should contact their favorite registrar to select their name; interested registrars should contact [email protected].
.PR is unrestricted, so it's a natural address for Public Relations agencies and practitioners worldwide. Of course, it's also great for those doing business in Puerto Rico.
Oscar Moreno de Ayala, President of Puerto Rico Top Level Domain (PRTLD) explains: "The internet operating environment for ccTLDs is increasingly complex and hostile, prompting us to upgrade our technology to better protect our domain owners. A careful analysis led us to Afilias."
Pablo Rodríguez, Executive Vice President of PRTLD added: "We are pleased to be working with Afilias, a recognized leader in registry technology. Afilias will help us both enhance the security and reliability of the registry and expand distribution and sales worldwide."
"Afilias is proud to be selected to provide technical services in support of the .PR TLD. Our technology will strengthen .PR to make it less susceptible to natural disasters, more reliable and secure, and more broadly available across the thousand registrars serviced by Afilias. We are looking forward to working with Oscar, Pablo and the entire dotPR team to help .PR reach its full potential," said Roland LaPlante, chief marketing officer of Afilias.
About Afilias
Afilias is the world's second largest domain registry, with millions of domain names under management. Afilias powers a wide variety of top-level domains, including TLDs for countries, cities, brands, communities and generic terms. Afilias' specialized technology makes Internet addresses more accessible and useful through a broad range of applications, including Internet domain registry services, managed DNS, and mobile Web services. For more information on Afilias services, visit www.afilias.info.
About PRTLD
PRTLD is a Puerto Rican company with almost 30 years-experience pioneering the presence of Puerto Rico on the Internet. The .pr registry has been operating since 1989, when founder, Dr. Oscar Moreno de Ayala, embarked on the responsibility of managing and building .PR from its beginning. PRTLD is the only organization authorized worldwide to administer the country code that represents Puerto Rico ".pr" and its people on the Internet. For more information on PRTLD, visit www.nic.pr Twitter PuntoPR