Just posted at 101domain.com…
"If you know domain names, you know how to do business online.And today, if you don't know how to do business online, you don't know how to do business."  

(me 😉 )
Domain Names Are A Core Element In Today's Online World.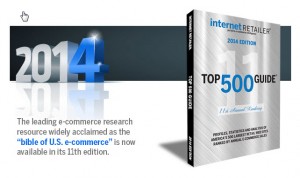 Internet Retailer's Top 500 guide (Top500Guide.com) includes countless examples of the most successful online companies in the world using generic domain names to attract Internet traffic and to do business at very low costs. Here are just a few examples:
AC Lens' DiscountContactLenses.com
Amazon's Diapers.com & BeautyBar.com
Ancestry.com – A top 500 Internet retailer (#63 in the world)
Art.com (#128 in the world)
Book(s).com – both owned by Barnes & Noble
Bare Necessities' Lingerie.com (#258 on the list)…
Without getting past the B's it is obvious that domain names matter. These are top 500 Internet retailers. Companies pay millions to own high-traffic domains like this. But there is a much larger group of lesser domain names that are just as important to your business. You need to think about domain names as an offense and a defense. The largest, smartest companies in the world have been doing this for years. This is a highly kept secret! Let's talk about it…
Offense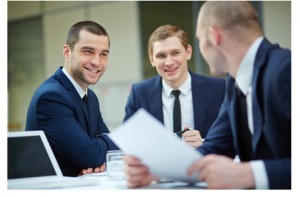 They don't have to be million dollar domains but you need to be looking at domain names that matter to your business. Many of these Internet-savvy companies have been watching and buying important, traffic-producing domain names for years. You need your business name in .com. You need other generic, descriptive, easy-to-remember, traffic producing domains that describe your concepts, products, and services. You need your most important domain names in certain country-code TLDs that matter. You need to be monitoring the new generic TLDs. And you need to have someone monitoring domain names regularly.
Defense Principal #1
You need to protect your brand in country-code TLDs. Just because a domain name like YourName.uk or YourName.cn is meant for the UK or China doesn't mean it can't be seen in the United States. Cybersquatters and crooks are registering these domains right now by the millions and using them against legitimate advertisers who are spending money to make their businesses known. If you are in a business that deals with money and that advertises, it is almost certain that someone is taking advantage of the name you are making known by registering it in a generic TLD or a ccTLD. And they can use your good business name to cheat you and your customers. They can place ads on those domain names (there is an entire industry flying under the radar that is built on this idea; private fortunes have been made doing this right now). You advertise and make your business name known and they'll buy domain names and place pay per click (PPC) ads on them. You and your dealers and your retailers then pay these cyber-squatters for those ads (through Google and others). I can go on and on about this but if you advertise at all and you are not buying your ccTLDs and monitoring new gTLDs this is going to happen to you.
Defense Principal #2
You need to be considering the typos related to your company name, trademarks, and brand names. Remember, there are three-billion + people online around the world and growing. With that amount of users there are millions of typos happening every day and a lot of them are yours. If you ignore the domain names of your typos in the most important top level domains you are giving money to cyber-squatters.
You'll Pay Now or You'll Pay (More) Later
If you know anyone who has achieved any level of success online then you've heard stories about someone trying to sell them an important domain name for hundreds or thousands of dollars. Or you may have heard horror stories about people spending tens of thousands in legal fees. The United States is one of the only countries in the world that offers statutory punishment for trademark infringement. There is literally nothing you can do in many countries to recoup the losses incurred when people register your brands in other ccTLDs. There are rights protection mechanisms and you need to know them and utilize them. But any honest domain industry legal expert will tell you that it costs a lot less to register and protect your brand names and trademarks around the world yourself. Get them at registration prices early on rather than waiting till someone else buys them from under you. There is a problem. Many countries who offer ccTLDs (280 around the world) won't allow you to buy them unless you have an office or a physical presence within their country. This is why so many brands get abused. People from China, the UK, Russia, the Middle East, and Brazil register your well known brands there before you have an office. But there is a solution. Many companies like 101domain.com, offer "Trustee" services. They have offices in these countries and can help you secure your country-code domain names in those countries now… before they get abused.
Related to the new generic TLDs…
If you don't know, we are in the midst of an expansion of domain name endings. Three-hundred-twelve new gTLDs have already been released and another three-hundred or so are scheduled to be released by the end of 2015. There are rights mechanisms in place. You can secure almost half of these new gTLDs and stop cybers-quatters from registering them for pennies on the dollar by taking advantage of the Trademark Clearinghouse and the Domain Protected Marks Lists that are available right now on a first come first served basis. You can't ignore this if you care about your company names or brand names. This is really important stuff. You need to care about domain names. Talk to someone who understands this.
Learn More
If you'd like to have a conversation about it I'm happy to help you begin. Write to me. [email protected] or call me at 951-313-7200. I'll help you to get started.